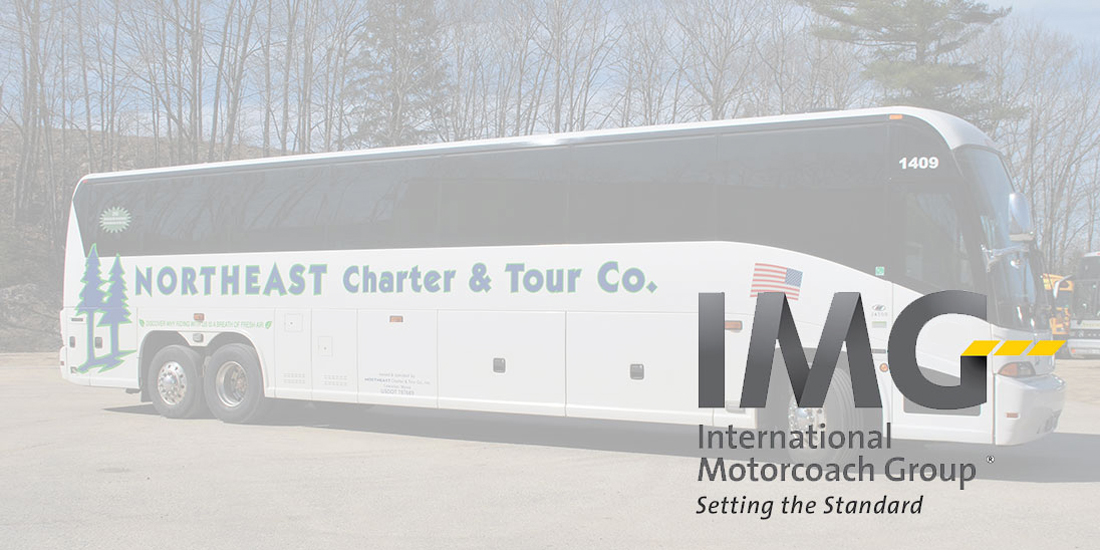 19 Oct

Proud new members of the International Motorcoach Group

Psssst! We're excited to announce that NorthEast Charter & Tour has been invited to join the IMG network! What does this mean for our customers?

The International Motorcoach Group is an invitation-only, gold standard community of motorcoach operators dedicated to providing the very best in customer service and satisfaction, equipment quality, and safety standards. IMG companies also assist each other by providing on-road support in the event of an emergency. By joining this great team of operators, we are confident that we can offer even greater service to our passengers.

Bronwyn Wilson, President of IMG, said:
We are delighted to have NorthEast Charter join IMG and expand our visibility in the Maine and New England region. The team at NorthEast Charter have an enthusiasm and commitment to excellence in motorcoach transportation that will enhance the IMG network
To see IMG's full press release, go to https://imgcoach.com/news/434-img-announces-new-member-northeast-charter-and-tour-co-inc.
We appreciate this opportunity to join with other operators around the country who share our commitment to providing the best in transportation, quality, service, and safety. We love what we do, and we're grateful for the chance we have to serve our customers every day!