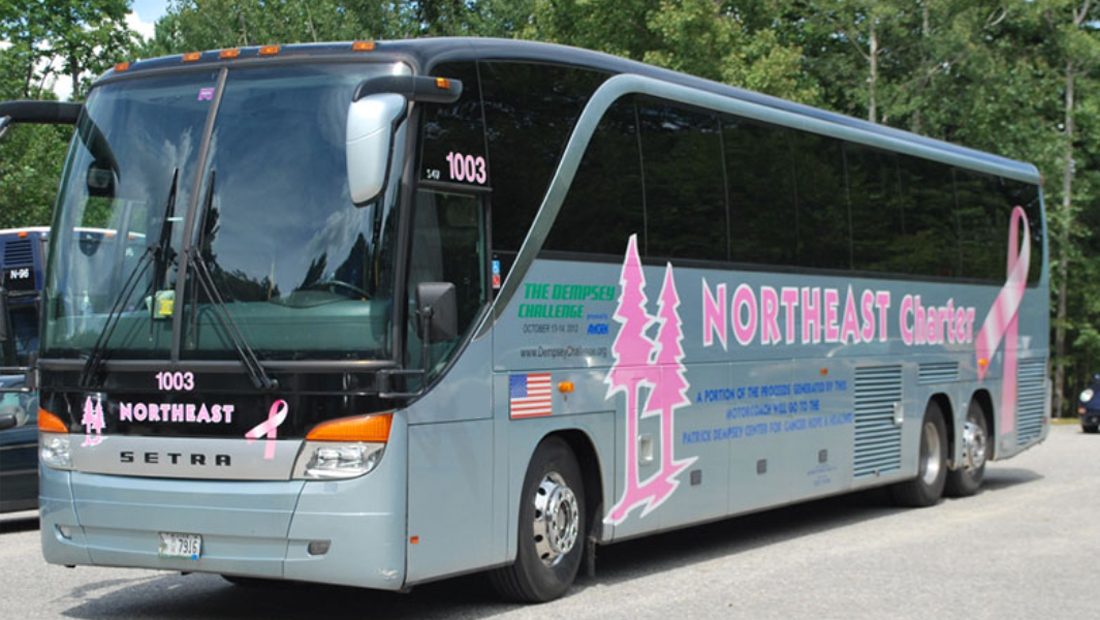 01 Feb

We love giving back!

Denzel Washington said: "At the end of the day, it's not about what you have or even what you've accomplished.…It's about who you've lifted up, who you've made better. It's about what you've given back." We absolutely agree, and each of us has to decide where and how we want to contribute. At Northeast Charter & Tour, that decision was a personal one. After watching his brother fight cancer, and an employee's mother passing away from the disease, our president, Scott Riccio, elected that our company would get involved in the cancer community by supporting The Dempsey Foundation.

Actor Patrick Dempsey started the foundation in 2008 to provide a variety of services, free of charge, to cancer patients and their families. In an effort to encourage this important cause, our company wraps one of our coaches with the foundation's logo. Then, when a charter is booked for that specific coach, a portion of the proceeds is given to the foundation. Every time. It's that simple.

Since 2013, we have given over $6000 every year: $6800 in 2013, $6250 in 2014, $6450 in 2015, and $6300 in 2016. Now, with 2017 quickly closing in, we're planning our big display check event with Mary Dempsey and our logo-wrapped coach. That check will be in the amount of $6800 for this year, and we couldn't be more happy about it.

We are grateful for the good we see in others and the opportunities we have to work together. We truly believe that when we lift each other, everyone wins. If you'd like to support The Dempsey Foundation when you ride with us, mention that request to one of our booking agents and we can make it happen. We appreciate every opportunity we have to serve you!